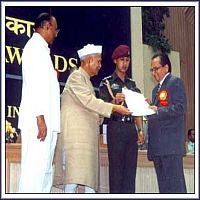 Welcome to the glittering cosmos of Rajkumar Shellac Industries. We are one of the ace shellac product manufacturers and suppliers based in India. Our company manufactures and supplies wide range of lac products such as shellac flake, shellac varnish, Seedlac, Shellac Wax, Stick Lac etc. We manufacture wide varieties of lac products under the brand name of RKS.

As a leading shellac manufacturer in India, we produce all types of shellac products using quality raw materials and latest technology. Our most sophisticated production units are equipped with high performance machineries and quality control mechanisms. We have engaged skilled professionals for up to minute manufacturing of shellac products. Amongst prominent shellac exporters in India, we are reputed for supplying wide varieties of lac products. Our exclusive range of lac products includes:
Aleuritic acid
Seedlac
Shellac Wax

We believe in ultimate customer satisfaction and supply superior quality products to keep such commitments. Our fast and secure products delivery system involving all sorts of logistic facilities established our reach all over the world. We supply wide varieties of lac products keeping the changing requirements of the market in mind. Last but not the least; our lac products are available at very reasonable prices in the international as well as domestic market.